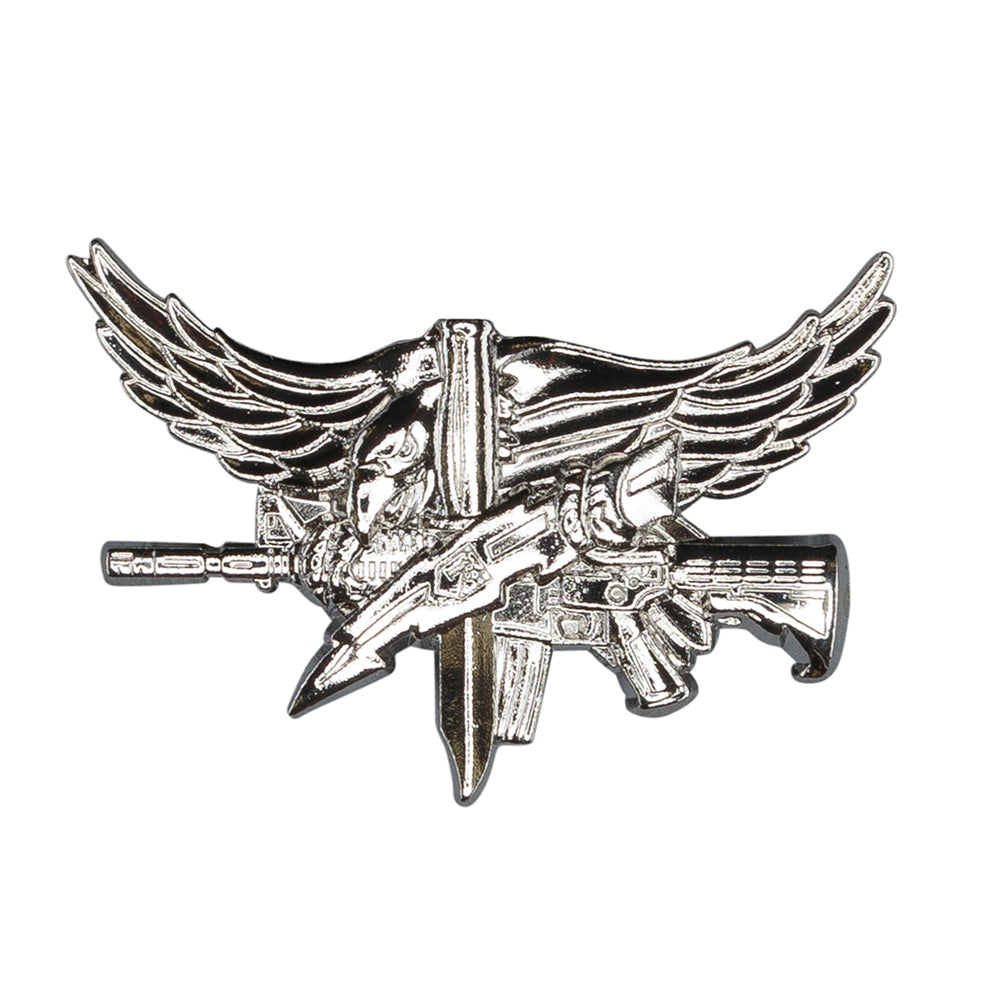 Official SWAT Operator Insignia ©
The SWAT Operator Insignia© has been adopted nationwide by law enforcement and corrections agencies as their official SWAT qualification insignia. The appeal of this insignia is that it is very professional looking, not overly aggressive or politically charged and symbolizes the ideal characteristics of a SWAT Operator. To honor the first responder community, we used our original design to inspire several other insignia variations for SWAT medics, firefighters, EMS professionals, and tactical patrol officers.
Insignia Characteristics
The SWAT Operator Insignia© features an eagle to encompass the strength, honor & integrity it takes to work in the line of duty. Inspired by the United States Navy SEALs, the rifle in the insignia symbolizes firepower, the K-Bar represents stealth, and the lightning bolt represents speed & forcefulness of action. 
TACTICAL PATROL OFFICER COLLECTION
View all